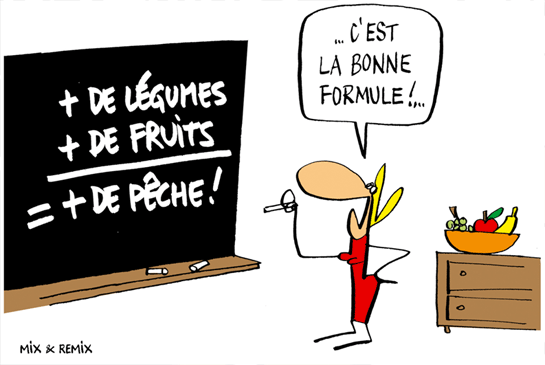 Promotion, Protection and Support of Breastfeeding
As part of Marchez et mangez malin! (Walk and Eat Smart!) a program of the Department of Health and prevention – https://www.ge.ch/marchez-mangez-malin
updated on January 22, 2022
IBFAN-GIFA is funded by the State of Geneva for the promotion of breastfeeding within the program to prevent overweight and obesity, Marchez and Mangez Malin ! (Walk and Eat Smart!)
Based on a prevention concept developed by the Fondation Promotion Santé Suisse (Swiss Health Promotion Foundation), its aim is to promote a healthy body weight resulting from the energy balance between a balanced diet and regular physical activity. Marchez and Mangez Malin ! (Walk and Eat Smart!) is a collaboration between twenty-three projects including the promotion of breastfeeding and mobility in toddlers as protective factors against obesity and the promotion of a healthy and balanced diet.
The promotion and support of exclusive breastfeeding
are considered essential actions for the prevention of non-communicable diseases, in line with the WHO Global Strategy for the Control of Non-Communicable Diseases. The protective effect of breastfeeding on overweight and obesity was reconfirmed by the World Health Organization in its 2013 report "Long-term effects of breastfeeding". Several hypotheses have been formulated to explain the link between breastfeeding and reduced risk of overweight and obesity: for more information, see the WHO document "e-Library of Evidence for Nutrition Actions, Exclusive breastfeeding to reduce the risk of childhood overweight and obesity WHO 2014" and see the poster made by IBFAN-GIFA and Baby Milk Action.
The latest statistics from the United States
for children aged 2 to 5 show a decrease in obesity; increased breastfeeding was cited as a possible cause for less risk of obesity (CDC 2014 press release). To prevent obesity, the World Health Organization clearly recommends the initiation of breastfeeding within one hour of birth, exclusive breastfeeding up to 6 months, and then continuation of breastfeeding up to 2 years or more with adequate and safe complementary feeding (WHO: Child obesity: facts and figures). (WHO: exclusive breastfeeding for 6 months, best for babies everywhere).
Continuing training on breastfeeding
GIFA is responsible, among other things, within the Marchez et Mangez Malin ! campaign, for the continuing training of pharmacists on the subject of breastfeeding, in collaboration with PharmaGenève and the University of Geneva: see the module for the continuing training of pharmacists developed in 2013, and the very useful checklist for commerce (link not available) documents, with explanations (link not available), developed by the Swiss Foundation for the Promotion of Breastfeeding, to help pharmacies and drugstores to apply the International Code in pharmacies.
Practical information for parents
GIFA has also developed and made available to parents and health professionals a flyer on the breastfeeding support network in the Geneva region and neighbouring France; this brochure was revised in 2014 in collaboration with the various breastfeeding stakeholders in the Geneva region. The 2018 amendments can be found on the brochure page in our "publications" section (in French).
Thanks to Marchez et Mangez Malin ! (MMM), GIFA collaborates with HUG Contrepoids (HUG Counterweight), the Service Santé de l' Enfance et de la Jeunesse (SSEJ) (Childhood and Youth Health Service), and Fourchette Verte Genève within the "Miam la Vie" campaign. Two leaflets "Miam la Vie", for 0-1-year olds and 1-4 year olds, have been made and distributed since 2013 by Geneva paediatricians and other health professionals to raise awareness among parents about concrete actions to be taken to prevent the future development of overweight and obesity in young children.
GIFA is currently involved in the 4th cycle of the MMM programme, which covers the period from 2021 to 2024 as a partner of the Canton of Geneva.
For more information