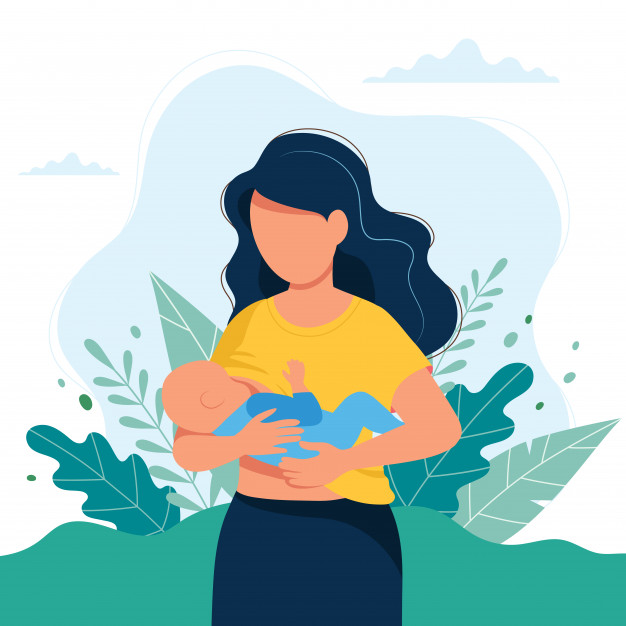 Network of exchanges on breastfeeding, without conflicts of interest and without commercial influence, for the prevention programme Walk and eat smart! of the Canton of Geneva.
2022/01/23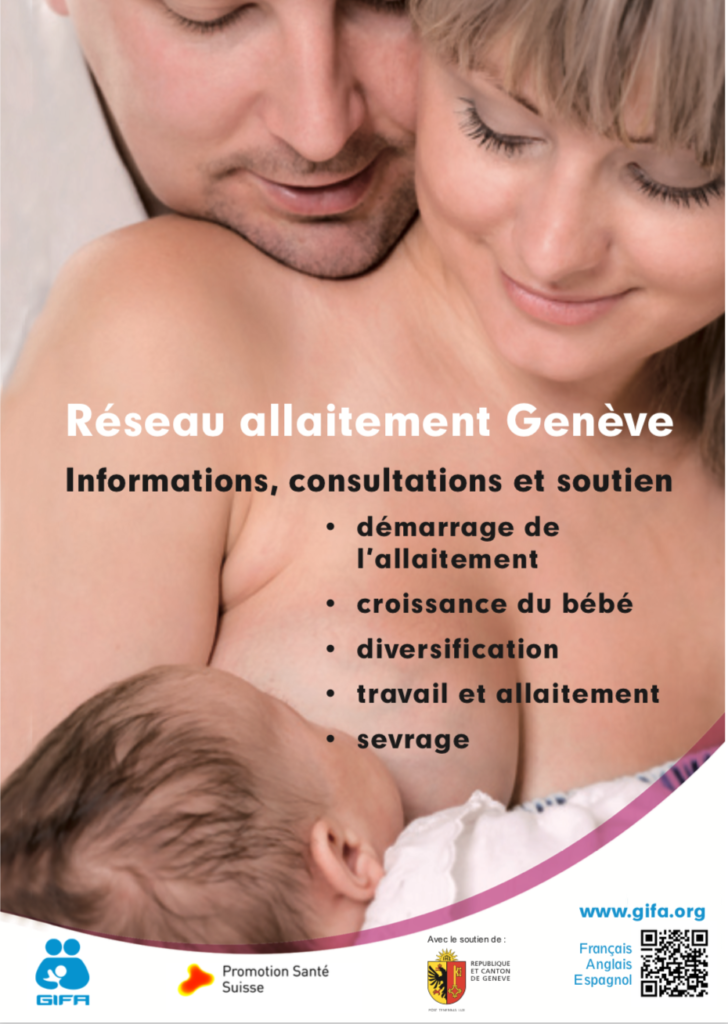 Objectives
1- To respond to the request of the Canton of Geneva to create a "breastfeeding platform" (renamed "réseau allaitement Genève") within the framework of the "Walk, eat smart" programme
2- Bring together all actors in contact with the mother and her family, to share information, network and provide support regarding breastfeeding, in compliance with the International Code, without conflicts of interest and without commercial aims.
3- Disseminate the idea of the continuum, i.e. that breastfeeding is an integral part of the pregnancy-birth-breastfeeding continuum, it is a physiological, immunological but also psychological continuum.
The former "Plateforme allaitement Genève" is renamed "Réseau allaitement Genève" for greater clarity.
Tuesday 22 novembre, 1 -3 pm "Après-midi allaitement" Conference – workshop in Frenche, organised by GIFA, online (zoom) about Breastfeeding support in a Paediatrician Practice. e-log labels ASCL, ASI, FSSF.
GIFA Video 2021: 5 most commun breastfeeding problems
15 minutes on 5 common problems when breastfeeding.
NEW : CAS in Breastfeeding and Lactation offered by the Haute école de santé Fribourg (HEdS-FR) in collaboration with the European Institute for Breastfeeding and Lactation. (10 ECTS credits – E-log in progress). Duration: March 2022 to March 2023. Information CAS Fribourg / second class starts in Fabruary 2023
WHO FAQ 2020 – roles and responsabilities of Health workers
In 2020, the WHO published a FAQ brochure on the roles and responsibilities of health professionals regarding the International Code of Marketing of Breastmilk substitutes. A French translation (produced by GIFA) is available.
History of the meetings and newsletters of the Geneva breastfeeding platform (network) 2021
Only available in French, please check here
New poster 2021 – Réseau allaitement Genève
A4 format with QR Code that takes you to the information page for parents. We can send you copies on request to info@gifa.org