2022/11/08
Agenda
Tuesday 22 novembre, 1 -3 pm "Après-midi allaitement" Conference – workshop in Frenche, organised by GIFA, online (zoom) about Breastfeeding support in a Paediatrician Practice. e-log labels ASCL, ASI, FSSF.
Thursday, Décembre 1, 2022, Freins de langue, EISL Institut européen, différentes dates de formation https://www.stillen-institut.com/fr/
GIFA video tutorial
GIFA offers you a 15-minute film on the 5 most common breastfeeding problems. Knowing these problems helps to support the mother and avoid a premature end to breastfeeding.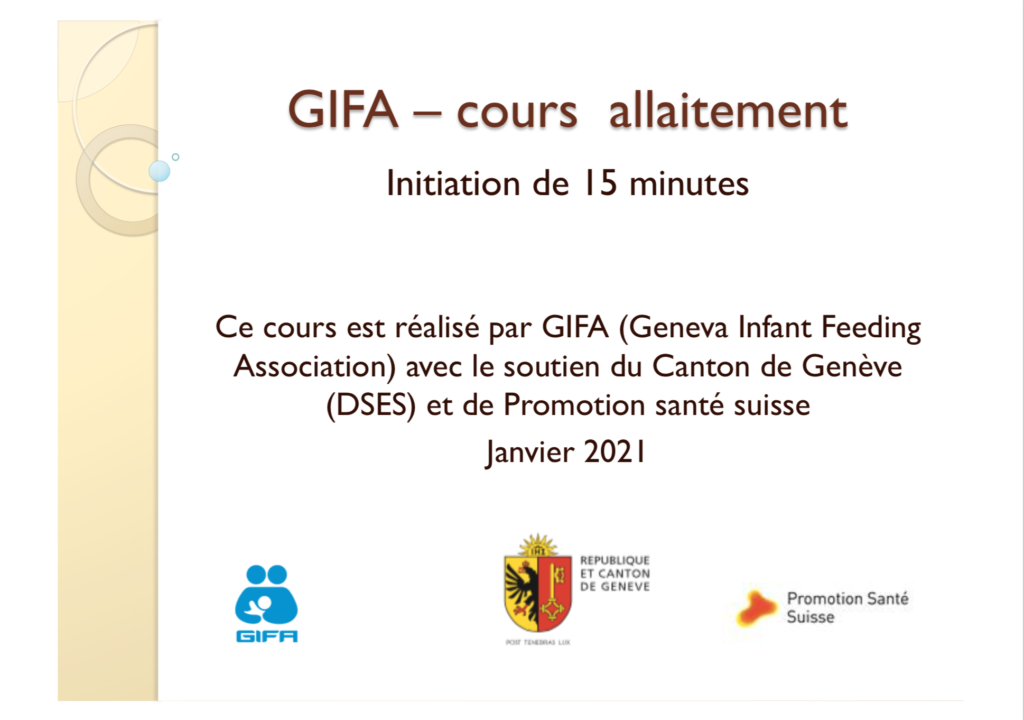 https://drive.google.com/file/d/1IzgKc_I7jiOhVOCiGBEHLYmjYxOnT3v7/view?usp=sharing
Videos on Breastfeeding
Training institutions – new CAS
WHO FAQ 2020 – roles and responsibilities of Health workers
Archives of events
2022
Monday afternoon 12 Sept and Friday morning 16 Sept: SMAM stand at the HUG University Hospitals in Geneva (entrance hall of the Maternity Ward)
Wednesday 21 Sept, SMAM conference at the CHUV in Lausanne. Stand up for breastfeeding
For the Swiss Agenda, see also the website of the Foundation for Breastfeeding Promotion Switzerland. You can subscribe to the InfoPost and receive all the news by email.