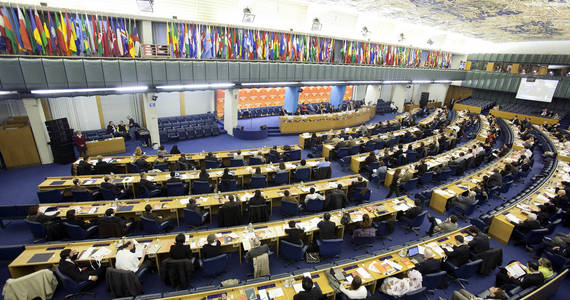 In June 2013, international social movements and civil society organizations launched the Global Network for the Right to Food and Nutrition.
This is a milestone in building joint action of public interest groups to act in concert for the realization of one of the most violated human rights worldwide – the human right to adequate food and nutrition. IBFAN is one of the 20 founding members. More info and pictures on the launch and IBFAN-GIFA's contribution.
In October, IBFAN-GIFA joined the Civil Society Mechanism – the largest international mechanism of civil society organizations and social movements seeking to influence agriculture, food security and nutrition policies and actions. As part of the Nutrition working group, IBFAN-GIFA called for a greater role for nutrition in the Committee on World Food Security – an intergovernmental body which reviews and follows up on food security policies.
Save the date! Be ready in November 2014 for the the Second International Conference on Nutrition (ICN2). The Preparatory Technical Meeting for ICN2 was held in Rome in November 2013. IBFAN-GIFA worked with NGO allies to prepare interventions and to jointly call on WHO and FAO to ensure full participation of public-interest civil society organizations and networks at ICN2.