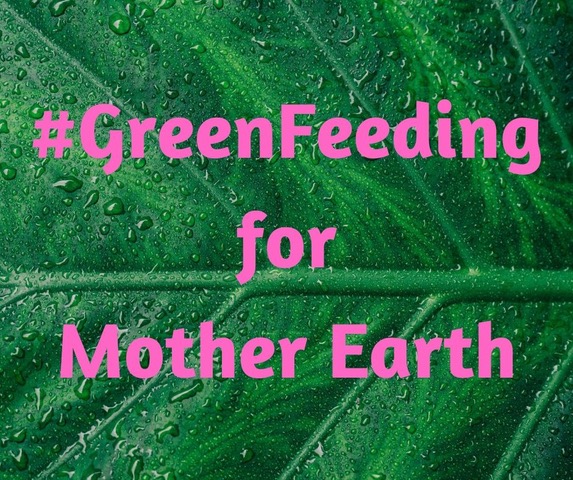 Greenfeeding – or Ecofeeding – stands for eating healthy, sustainable, and ecologically friendly foods, as opposed to ultra-processed foods. As food production has an important share in greenhouse gases and climate change, greenfeeding in « World Nutrition » needs our full attention.
In fact, breastfeeding is gaining momentum as greenfeeding, with its numerous advantages compared to formula feeding. GIFA authored a commentary in the « World Nutrition » Journal's June edition about the considerable negative impact of formula on the environment. World Nutrition, commentary Boutry-Stadelmann & Linnecar 2023 https://worldnutritionjournal.org/index.php/wn/article/view/957/764
Also in June 2023, Australian National University's team under Dr Julie Smith and FHI solution's team under Roger Mathisen launched the Green Feeding Tool to measure the impact of Breastmilk substitutes (BMS) on resources, biodiversity and environment in general. BMS are ultra-processed foods that require manufacturing, packaging and transport that all weigh heavily on our planet. Use of BMS is the contrary to breastfeeding, a sustainable food source with a small ecological footprint and affordable by every family. https://nceph.anu.edu.au/research/projects/green-feeding-tool
Political Green Parties and environmental mouvements would be well advised to promote greenfeeding and breastfeeding as part of their strategy because industrial food production and industrial large scale agriculture based on chemicals influence negatively water quality and availability, biodiversity and land use. Furthermore, breastfeeding is a local action with a global impact.
IBFAN wrote a document on Greenfeeding and its issues, with many references, that were updated in May 2023. https://www.gifa.org/en/international-2/green-feeding/
We should also take into consideration that breastfeeding is saving costs for the health care system. Environmental impacts and hidden costs of BMS are transferred to countries while their marketeers make millions in profit. They act with impunity while the costs of their actions are born by society in general.
Please enjoy reading these resources and their precious references, get inspired and share widely. We are available for further information. Team GIFA, info@gifa.org
Keywords: greenfeeding, breastfeeding, complementary feeding, ultra-processed foods, environmental impact of breastmilk substitutes (BMS), climate crisis, environmental degradation, plastic pollution, ecofriendly feed