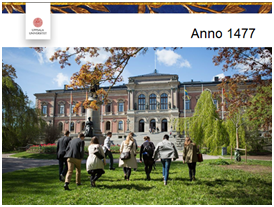 Venue: Uppsala University Main Building, Uppsala, Sweden
The conference and workshop are organized by the Nordic and Quebec Neo-BFHI Working Group to support, promote and protect breastfeeding of preterm, low birth weight and sick infants requiring neonatal intensive/special care around the world.
Purpose: To prepare the participants in all types of health care settings for implementation of the program, and to discuss barriers and activities to overcome them.
Target groups: All types of professionals involved in clinical work, education, research, public health, organization of health care services related to neonatal intensive/special care, students, and breastfeeding peer counsellors.
Key Note Speakers: Nathalie Charpak, Colombia; Donna Geddes, Australia; Carmen Pállas-Allonso, Spain; Diane Spatz, USA; Riccardo Davanzo, Italy.
Deadline for submission of abstracts for oral presentation or poster: March 3, 2015.
For more information: http://www-conference.slu.se/neobfhi2015