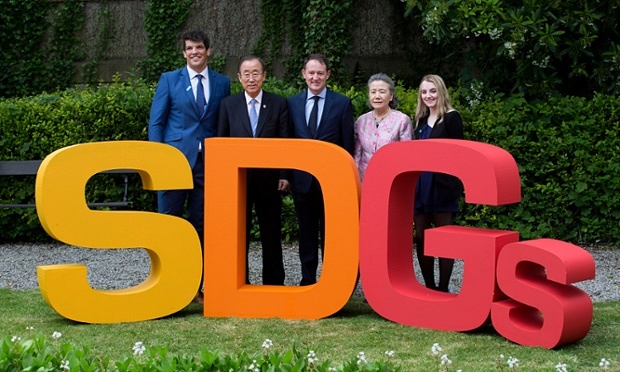 In an article recently published on the Global Policy Watch blog, Barbara Adams from Global Policy Forum highlights that the Sustainable Development Goals (SDGs), endorsed in September 2015 by Member States, have been renamed "Global Goals" and copyrighted as such by a British private company called Project Everyone. This company claims its ownership over all the 17 icons of the goals as well as on the summary titles given to each of the goals.
The article points out the fact that the "Global Goals" campaign was developed in partnership with corporations such as Unilever, among others, while several UN agencies (such as UNICEF, UNDP, UN Women, Unesco), foundations (such as the Bill and Melinda Gates Foundation and the UN Foundation) and NGOs (such as Save the Childen, Plan International and World Vision) are also listed as partners.
Worryingly, the "Global Goals" entail a very serious language shift from the initial SDGs that will certainly lead to a misrepresentation of many of their values and concepts. By shortening the title, the very purpose of the goals, which is sustainable development, is lost. In addition, as pointed out by Barbara Adams, the Sustainable Development Goal 17 dealing with means of implementation and calling for revitalizing "the global partnership for sustainable development" (a partnership among rich and poor governments towards the common objective) is transformed into "Partnerships for the goals". By avoiding the reference to 'means of implementation' and making 'partnership' plural, "Global Goals" open the way to a variety of uneven and  loosely accountable associations with the private sector and other 'stakeholders'.
This story highlights perfectly how corporate-led initiatives are launched to capture UN processes and how the private sector has much to gain in distorting representation of values and goals that were officially developed in the perspective of the public interest.