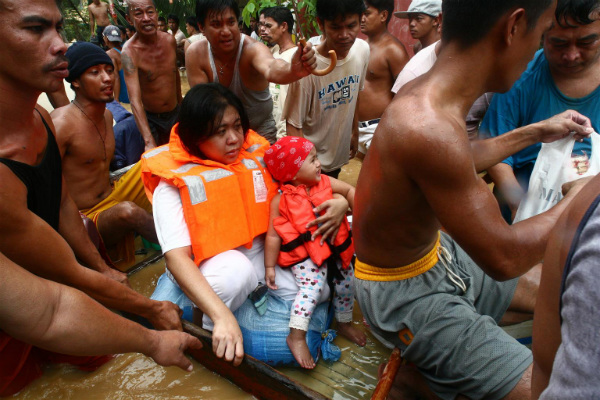 (picture: UNICEF)
On 23 September 2016, on behalf of IBFAN, IBFAN-GIFA took part in the 2016 Day of General Discussion of the Committee on the Rights of the Child which topic was Children's Rights and the Environment.
We took part in the Working Group 1 focusing on Children's Exposure to Environmental Toxicants and took the floor to emphasize the necessity to adopt legislation obliging manufacturers to fully disclose the levels of toxic chemicals including endocrine disrupting chemicals (EDCs) in their products. We also recommended the Committee to urge government to implement legal measures to ban the EDCs Bisphenol A and its substitutes Bisphenol F and Bisphenol S, all classified as 'toxic to reproduction'. Most of all, we called governments and UN agencies to actively engage in the elaboration of a UN International Framework Convention on Management of Chemicals and Waste, in order to unify the vast array of existing Conventions on chemicals, and to safeguard our own health and that of future generations.
We also took part in the Working Group 2A dealing with Children's Rights and Climate Change and made an oral statement in which we highlighted that breastfeeding is an environmentally friendly, 100% renewable natural resource contributing to overall sustainability and helping to mitigate the adverse impacts of climate change and environmental degradation.
Last but not least, IBFAN-GIFA attended the side event on unsound management of chemicals. During the discussion, IBFAN-GIFA expressed its concern about the trend of trying to solve crucial development issues through the establishment of public-private partnerships, in particular when the issues entail unethical corporate behaviour. We highlighted the risk of partnerships becoming simple corporate social responsibility exercices which would enable corporations abusing human rights by polluting the environment to claim that they are taking action while at the same time gaining time so that the international community of States does not implement binding mechanisms to put an end to corporate abuses. We informed the audience about the importance to support the elaboration of a binding international instrument on transnational corporations and other business enterprises with respect to human rights and urged all States to engage in this absolutely key process as it would constitute a much more effective way to solve human rights issues involving corporations.