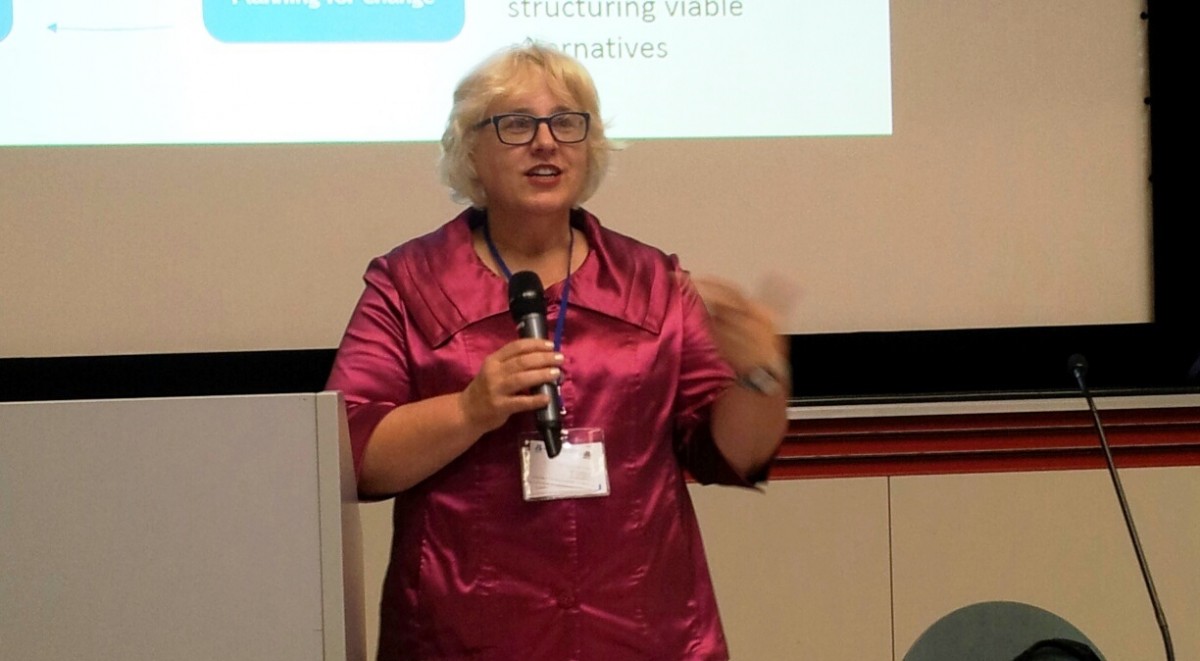 What are dilemmas on Breastfeeding and Conflicts of Interest that paediatricians face in their daily reality?
How can members use the ISSOP Position statement on Sponsorship of paediatricians and paediatric societies by Baby Feeding Industry and make sure it is anchored in national associations?
What are examples of success on working on the International Code, breastfeeding and CoI ?
These were some of the topics that the Workshop Breastfeeding and Conflict of Interest addressed at the 2015 Annual Conference of ISSOP (International Society for Social Pedatrics and Child Health), organised by Tony Waterston.  The Conference was in Geneva and GIFA-IBFAN presented their experiences and position on Conflict of Interest. Gisela Dutting, Rebecca Norton and Patti Rundall (via Skype) answered questions from a  lively and committed audience. Many participants will now make links with national IBFAN groups.
`I recently attended a medical conference and Nestlé was on the cover of the program. Then I did not really think about it, but next time I will raise the issue`, said one participant from Australia.
For ISSOP Position statement (number 4, bottom left):
http://www.issop.org/index.php?option=com_content&view=category&layout=blog&id=33&Itemid=24
For IBFAN Position statement on Sponsorship and Conflict of Interest:
http://ibfan.org/upload/files/Sponsorship-and-conflicts-of-interest.pdf
For ISSOP 2015